The Team from the UMBC Merit Scholarships Unit is proud to announce we have gone live with a new UMBC Website dedicated to academic, athletic, department, institutional and scholars program scholarships. Throughout our rebranding initiative, we are hosting community and outreach events for our scholars and connecting through social media to recognize the accomplishments of our students through featured "Scholar Spotlight Week!"
---
The Zainab Damji Memorial Scholarship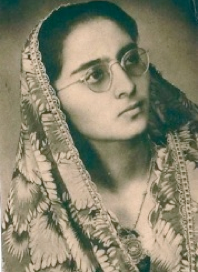 Zainab Damji was a courageous person who never gave up on her dreams of seeing her children receive education, and making it possible for others to do so. She served her community through times of greatest need and led with conviction. This scholarship was established by family and friends to honor her dream of keeping service and scholarship tied together through the courageous act of teaching. Her absence is still felt by many, but her dream lives on through those whose lives she has touched all over the world.
The Zainab Damji Memorial Scholarship is a scholarship for an undergraduate student of INDS who has advanced beyond freshman year, has above a 3.0 on a 4.0 scale, wishes to pursue a career in some form of education (this could include after school programs, adult learning, citizens science, etc.), and who has demonstrated leadership and service to an identified community. Each year the scholarship fund awards $1000 in scholarships to students with the above qualities. Past recipients have gone on to exceptional graduate school and professional accomplishments.
Those interested in contributing to the Zainab Damji Memorial Fund should contact Individualized Study at UMBC (indstudy@umbc.edu). Any and all contributions are welcome.
---
The Bolton Family Scholarship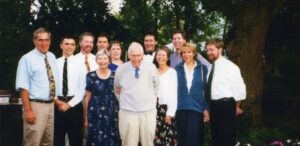 The Bolton Family Scholarship was established in 2018 to honor Elinora Bolton, who at age 52, and after raising a family of 10, earned a BA as a member of UMBC's first graduating class. Four sons and a granddaughter of Mrs. Bolton are also UMBC graduates.
The Bolton Family Scholarship Endowment was established in 2018. This scholarship is awarded to INDS majors with an approved degree plan involving significant quantitative skills (preference given to students with course concentrations in mathematics or science). Special attention will be given to students whose degrees are about innovation or entrepreneurship. Past recipients have gone on to exceptional graduate school and professional accomplishments.
Click here to read more about the Bolton family
---
The La Noue Award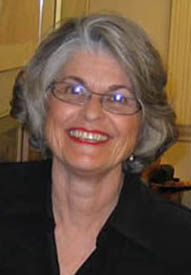 Patricia La Noue was the Interim Director for INDS between 2000 and 2002, and appointed director from 2002 to 2012, prior to Dr. Freeland. Through her directorship, Patricia was a regular attendee at the The Association of Interdisciplinary Studies conference and continues to deeply respect the academic community from which it draws. She is also a passionate advocate for undergraduate research.
What?
This award funds one student per year to attend the annual international conference of The Association of Interdisciplinary Studies (AIS). Includes travel, lodging, and registration expenses.
When?
The student is selected by the end of the Spring Semester in order to attend the conference in the following fall (usually October)
Conditions: 
To receive this award, a student must present a talk at the conference and submit the content of their talk to the The Association of Interdisciplinary Studies Newsletter, Integrative Pathways.
---
The Jill Wrigley Award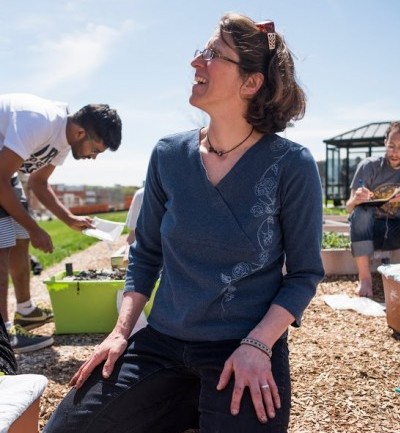 Jill Wrigley was known in the INDS community as a devoted faculty member, a dedicated advisor, and an inspiring professor. The Jill Wrigley Award will be awarded in honor of her memory to a student who exemplifies the service Jill embodied every day.
What? 
This is an honor and certificate that may be claimed on a student's resume and referred to in letters of reference or other official records of achievement.
When?
One award is made every Spring at the breakfast for graduating seniors.
Conditions:
Granted to students for their contribution of service in each of three categories: service to the INDS program, service to the UMBC community and service to the community outside of UMBC.
A celebration of Jill Wrigley's life in the Baltimore Sun.
For any questions, please write to indstudy@umbc.edu