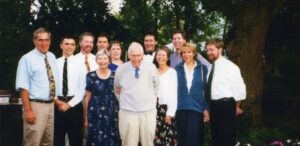 The Bolton Family Scholarship was established in 2018 to honor Elinora Bolton, who at age 52, and after raising a family of 10, earned a BA as a member of UMBC's first graduating class. Four sons and a granddaughter of Mrs. Bolton are also UMBC graduates.
The Bolton Family Scholarship Endowment was established in 2018. This scholarship is awarded to INDS majors with an approved degree plan involving significant quantitative skills (preference given to students with course concentrations in mathematics or science). Special attention will be given to students whose degrees are about innovation or entrepreneurship. Past recipients have gone on to exceptional graduate school and professional accomplishments.
Click here to read more about the Bolton family
Past recipients
2022: Trenton Mercadel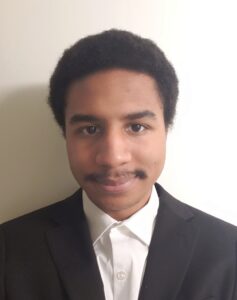 Trenton Mercadel is a senior designing an individualized degree in Cognitive Science through the INDS program. He recently completed his first conference presentation at during the University of Wisconsin Psychology Research Experience Program titled "Learning about Temporal Dependencies in an Orientation Discrimination Task". He is an also active member of the UMBC branch of the VITA (Voluntary Income Tax Assistance) program and is Advanced certified for IRS VITA tax preparation. Trenton is extremely passionate about Cognitive Science, specifically Computational Cognitive Neuroscience and looks to pursue a doctoral degree in Cognitive Science.
---
2021: Lydia Myers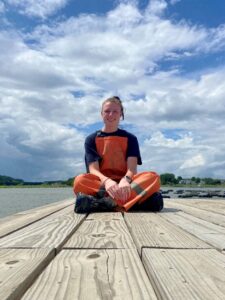 Lydia Myers is a senior double majoring in Biology and INDS with a degree in Marine Conservation Science. She is also a member of the Honors College, a Team Lead in the Undergraduate Admissions Office, and President of UMBC's Club Rowing team. Through internship opportunities, Lydia has worked with Diamondback Terrapins and Eastern Oysters. After graduation, she plans to pursue her passion for all things aquatic by traveling the coastal regions of the United States and working in the field of Marine Biology and Conservation.
---
2020: Andrew Beck

Andrew Beck is a student in his senior year of his INDS degree studying Video Game and Puzzle Concept Design. He is a member of the Game Developers Club, where he is currently working on a team-based project, and is also a game designer for Organic Panic!, a live-action role playing game. Andrew's capstone focuses on achieving flow through video games, and finding the best ways to provide flow to anyone. After graduation, Andrew plans to enter the video game industry as a game designer, where he can work to create a fun experience as well as inspire others to create, to continue what video games gave him.
---
2019: Kristina Voronov

I began this journey in 2013 when I received an internship at a biotechnological manufacturing firm–Osiris Therapeutics–in sophomore year of high school. Since the internship, my interest in studying how to advance medical technology has grown to become an Individualized Study (INDS) degree which integrates coursework in mathematics, statistics and engineering – set against a background of life sciences. Within my degree, mathematical coursework in calculus (including differential equations), statistics and bioinformatics provides tools for modeling and analysis. These analytical skills combine with engineering coursework in dynamics, mechanics, thermodynamics, materials and machine design to provide practical and useful foundation in how to design, create, and then implement technologies as a technological device. Life science coursework in chemistry, genetics and cell biology prepare me to understand the specific challenges targeted by biomedical researchers.
---