INDS B.A.: Global Health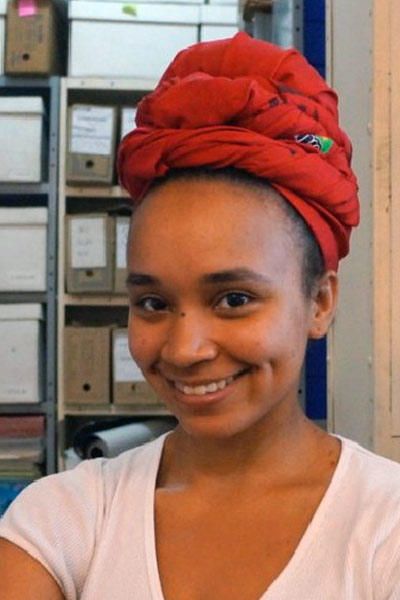 My INDS Degree
I chose to major in INDS because I wanted to claim my education in a way that allowed me to combine my desire to do health-related work with my passion for social justice as I mapped out my academic and professional future. Taking the Ways of Knowing class was such a helpful introduction to the department and UMBC after transferring from another university, and it gave me confidence the INDS Program would provide the guidance and support I needed while I pushed the limits of what I believed I could accomplish as a student.
Degree Mentors
Felipe Filomeno, Political Science and Global Studies
Jodi Kelber-Kaye, Honors College
Eric Brown, Individualized Study
Post Graduation Plans
After graduation in 2022 I will head off to Boa Vista, Brazil for ten months as a Fulbright Research Award Grantee to research the effects of the COVID-19 pandemic on Venezuelan refugees in the area and their access to public health services. There's no doubt I will rely on the research and project management skills I gained as an INDS student during my upcoming grant period, not to mention graduate school and my career that will prioritize community health projects and collaborating across disciplines.
Courses In My INDS Degree
✅ Community Studies and Research Methodology: Understanding what informs different communities and knowing how to investigate them will provide the important knowledge needed to implement effective community-wide health interventions. (GES 400/HAPP 300/HL 345/HONR 400)
✅ Geographic and Environmental Perspectives: Global health work requires an understanding of the geography of health and how climate change is affecting health indicators around the world. (GES 329, 400, 443/HONR 300)
✅ International Perspectives: Learning about current events and global issues will provide the context of concurrent global health matters and trends. (GES 329, 400, 443/GWST 343/HAPP 300, 380/HONR 300/POLI 280, 437)
✅ Health and Medicine: These courses provided a health-related focus outlining health systems and prominent health issues that are the basis of global health work. (GES 329/HAPP 200, 300, 380, 420/HL 345/HONR 300/SOCY 351)
✅ Cultural Competence: Building upon my cultural competency skills will strengthen my ability to work in diverse communities including the ability to manage interactions outside of my experience base. (HL 345/MLL 305/SOC 2004S)y: This area of focus comprises the classes required for the individualized study degree.
(INDS 330, 335, 430, 480, 490)
5/12/2023