INDS B.S.: Biomimetic Materials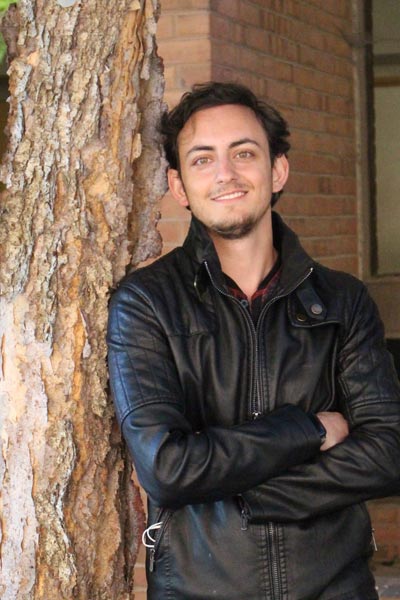 My INDS Degree
I chose this major in INDS because the nature of biomimicry is interdisciplinary. Emulating the uniquely powerful and multifunctional properties found in living things onto other materials requires an understanding of engineering, biology, and everything in between. The INDS program allowed me to create a degree that covered these fields, allowing me to approximate an undergraduate degree in biomimicry, which does not currently exist anywhere in the country.
Degree Mentors
Mercedes Burns, Biology
Maria Sanchez, Mechanical Engineering
Carrie Sauter, Individualized Study
Post Graduation Plans
My plans after graduation are still being decided. There are several paths I am still choosing between. Aside from the goal of acquiring a biomimicry master's degree from ASU's biomimicry program (the most established in the country), my other options involve entering materials-related field and using what I have learned within my INDS degree to research and produce nature-based solutions. Regardless of which direction I decide to go in the end, I will be able to use what I have learned in the INDS program to further myself as a learner, a practitioner, and a person. I also already have some ideas for biomimetic products I would like to make, and this degree will help me create them.
Courses In My INDS Degree
✅ Understanding the Natural World: This area of focus is dedicated to helping me learn about the natural world that will be central to my intended areas of research.
(BIOL 302, 303, 305)
✅ Applied Physics in Materials: This area of focus is built on understanding the properties that materials can possess, as well as how various forces affect them. This is important for me to understand, if I am going to be developing bio-inspired materials.
(ENME 220, 301)
✅ Researcher Skills: Learning the skills behind understanding the results of data collection and writing about them are essential to researching and publishing findings in the field of biomimetics.
(STAT 350 / BIOL 395)
✅ Ethical Considerations: Conducting research in any industry commands some concept of morality and ethics to ensure that results are both truthful and obtained in an ethical manner. These courses will help define what principles concern scientific research and development.
(PHIL 251, 354 / BIOL 397)
✅ Individualized Study: This area of focus comprises the classes required for the individualized study degree.
(INDS 330, 335, 430, 480, 490)
5/12/2023