INDS B.A.: Civic Renewal and Creative Expression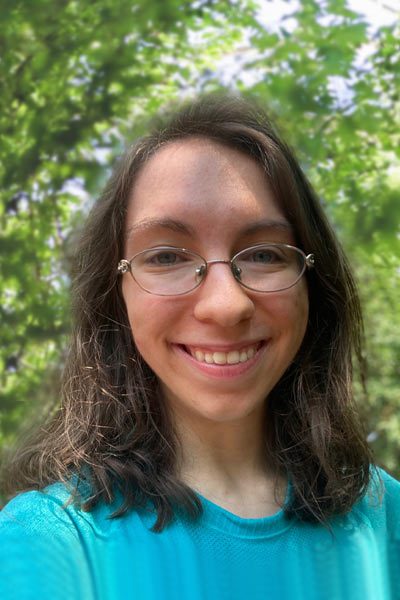 My INDS Degree
I made the choice to switch to INDS during my junior year after feeling increasingly constricted in my pre-defined major. I was studying English on the Communication & Technology track, analyzing the rhetorical objectives of various kinds of "texts" (i.e. genres of communication). In the gateway courses for the major, my peers, instructors, and I explored a broad array of texts including board games, poems, and music… but as we progressed into upper-level classes, we focused predominantly on the texts of scholarly books and papers. The rhetorical study of multimedia texts (and, notably, art) was something that deeply fascinated me, and I was distressed to be moving away from it when it was the thing that had drawn me to the track in the first place. In addition, I felt like my academics were insufficiently aligned with my growing sense of purpose in community engagement work, which I was exploring through extracurricular activities. When I shared with each of them that my frustration was reaching a breaking point, David Hoffman, Romy Hübler, and Lia Purpura—dear supervisors and professors of mine who went on to become my degree mentors—recommended that I consider the INDS program, so I signed up for INDS 330: Ways of Knowing. My instructors and peers seemed to be asking the right questions: challenging our conceptions of student-hood and academia as a whole; encouraging us to leap off of paved paths and "claim our education." I learned quickly and profoundly that the unique exploration I wanted to take was not only possible but within reach. Once I discovered that the winged sandals of agency had been on my feet all along, there was no going back. I took flight as an INDS major… and I have only continued to soar.
Degree Mentors
David Hoffman, Center for Democracy and Civic Life
Romy Hübler, Center for Democracy and Civic Life
Lia Purpura, English
Steven McAlpine, Individualized Study
Post Graduation Plans
During my time as a UMBC undergraduate student, I have blossomed into a facilitator and designer of spaces in which people gain awareness of the roles they can and do play in fostering a thriving democracy at any scale and in any setting. Following my graduation in May 2022, I intend to continue co-creating an ethos of agency, self confidence, and communion felt deeply by people around the world. I hope to be able to do this work in ways that allow me to indulge and draw from my identity as a poet, visual artist, musician, and aspiring theater-maker. I can see myself facilitating creative expression workshops and programs for community groups and/or working as an organizer to help create a collaborative piece of art such as a literary magazine or a performance piece.
Courses In My INDS Degree
✅ Democracy and Civic Life: In these courses I will learn about the components of thriving communities and democracies, with a particular emphasis on those in the United States. The insights I will gain from these classes will help me to understand and evaluate the many forums in which civic life can and does occur. (HIST 201/HONR 300/POLI 210, 240/PSYC 216)
✅ Artistic Expression and Analysis: These courses will equip me with a basic understanding of the functions and methodologies of multiple modes of art – visual, literary, kinetic, and sonic. I will gain valuable experience in both the creation and the consumption of the arts. (ART 210/ENGL 273, 301, 303, 373, THTR 220/VPA 225)
✅ Applied Communication: These interdisciplinary courses will position me to explore the intersection between communication — particularly creative expression — and civic life. I will accomplish this by studying both historical and contemporary examples of the partnership (or lack thereof) between the arts and a thriving democracy in local, state, and national contexts. (ENGL 342/HONR 200/ MLL 301/ MUSC 252/PUBH 200)
✅ Individualized Study: The courses in this section will supplement my learning in my other areas of concentration by supplying me with the skills and perspectives I need to integrate them into a cohesive individualized degree. They will also help me to further the development of this degree in the creation of a capstone project. (INDS 330, 335, 410, 480, 490)
5/12/2023