INDS B.A.: Rehabilitation in Persons with Limb Loss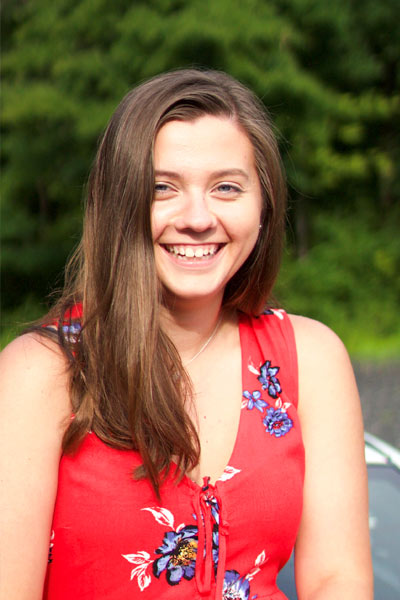 My INDS Degree
I chose to major in INDS because it allowed me to combine my interests across disciplines into the unique study of amputees. Originally, my interest in becoming a prosthetist left a wide array of options for me when choosing my undergraduate degree. However, when I was introduced to the INDS program, it seemed like the perfect fit and allowed me to have a niche in my undergraduate study. After changing career paths from a prosthetist to an Occupational Therapist, INDS allowed flexibility in my coursework at UMBC. I got pick each individual course for a specific reason, whether it was a prerequisite for a graduate program, or just an interest that would further my knowledge in my area of interest.
Degree Mentors
Dr. Raimi Quiton, Psychology
Dr. Sarah Leupen, Biology
Carrie Sauter, Individualized Study
Post Graduation Plans
I was recently accepted into my top choice Occupational Therapy doctorate program at Notre Dame of Maryland. I will be starting this program in August 2022. INDS has prepared me greatly for this, as I will graduate from UMBC with research experience that will prepare me for my future capstone in my graduate program.
Courses In My INDS Degree
✅ Understanding the Human Body: These courses will help me to understand the physiological systems such as the skeletal system and the nervous system's control of sensory and movement. The understanding of the physiological systems will allow me to assist patients in learning to balance with their prostheses. (BIOL 251, 251L, 252, 252L)
✅ The Psychology of Mental and Physical Health: These courses are essential in understanding the psychological impact of the conditions of individuals during the transition to a new lifestyle following amputation and/ or trauma. (PSYC 285, 340, 335, 370, 375)
✅ Patient Oriented Skills in Healthcare: These courses will allow me to develop communication and patient-relationship skills important to a professional career in healthcare. I will be introduced to the importance of understanding other perspectives when working with the needs of patients in order to be an effective member of the healthcare industry. I will also be given a glimpse of the structure of the healthcare system and how it functions. (SOCY 351, 300/HAPP 340, 452/MLL 305/PHIL 372)
✅ Individualized Study: These courses will allow me to integrate different disciplines important to my degree and prepare me for my capstone project. (INDS 330, 335, 410, 480, 490)
5/12/2023