INDS B.A.: Criminal Justice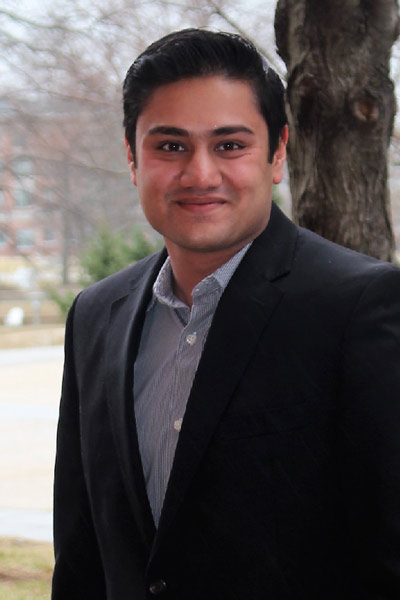 My INDS Degree
My interest in law enforcement began when the murder of my close relative went unsolved. This injustice motivated me to pursue a career in law enforcement, so that no one else would have to experience something like this. When I first came to UMBC, I began as an Information Systems major, but I realized that many of the courses were not as relevant for my career interests. I found more relevant courses in the disciplines of Political Science, Sociology, Psychology, and Management which helped me to understand multiple facets of the law enforcement field. I decided to switch to INDS to combine these disciplines and create an interdisciplinary approach to 21st Century policing.
Degree Mentors
Paul Dillon, UMBC Police
Michele Wolff, Shriver Center
Steven McAlpine, Individualized Study
Post Graduation Plans
I want to become a law enforcement officer with a police department in Maryland and work towards becoming a Specialized Weapons And Tactics (commonly known as SWAT) officer. My long term goal is to become a police instructor for active shooter training. In this role, I would train patrol officers in a new and more effective way to tackle today's active shooters in order to minimize casualties. My INDS degree and off-campus internship and research has introduced me to multiple facets of law enforcement, such as managing a team, interviewing, understanding criminal behavior, and training for active shooter drills that could be useful at different levels of my future law enforcement career.
Courses In My INDS Degree
✅ Understand Judicial Processes and Security Policies: Examine our criminal justice system, different security policies, and law-making and judicial processes. (HIST 208/POLI 230)
✅ Analyze Structural Issues in Society: Examine situations with a knowledge of the structural issues that surround a society; topics include crime and punishment, drugs and alcohol. (ANTH 211/SOCY 300, 330, 371, 374/PHIL 356)
✅ Examine Criminal Behaviors: This will give me a better understanding of how mental illness has a huge effect on illegal and destructive behaviors. (PSYC 285, 324, 342)
✅ Manage/Lead a Tactical Team: This field of courses would allow me to learn the fundamentals of management and ethics in order to prepare myself for an administrative position in one of the SWAT divisions of Maryland State Police. (MGMT 210/PSYC 350/IS 300/MLL 305)
✅ Individualized Study: This area of course work is required to progress with my INDS degree plan and will be applied to my capstone project which will seek to integrate political science, sociology, psychology, and management. (INDS 330, 335, 399, 410, 480, 490)
5/12/2023