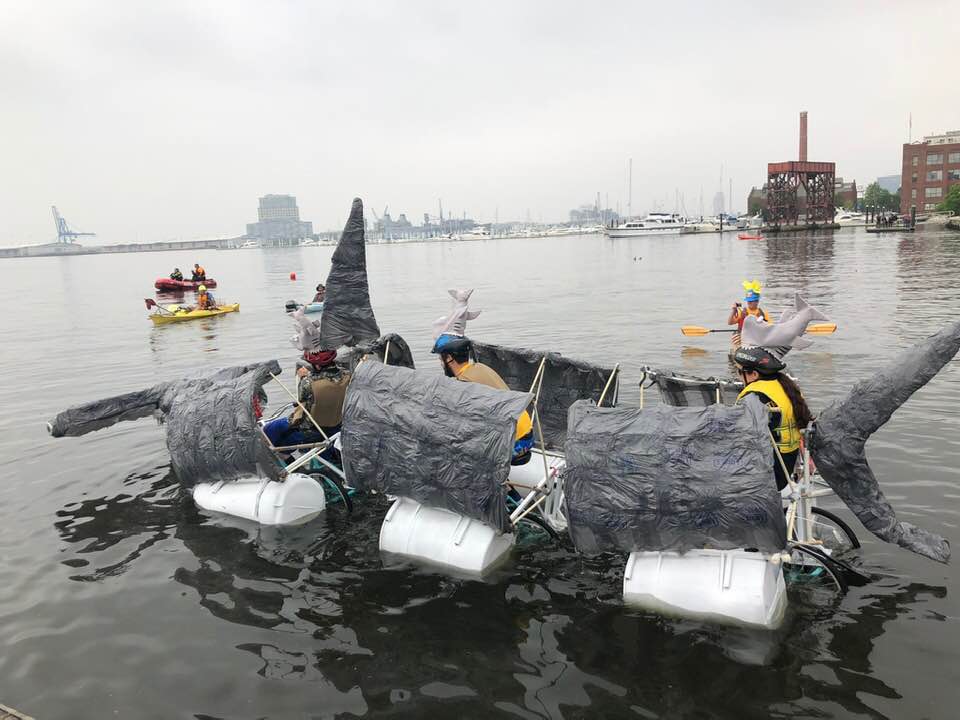 INDS 430: Kinetic Sculpture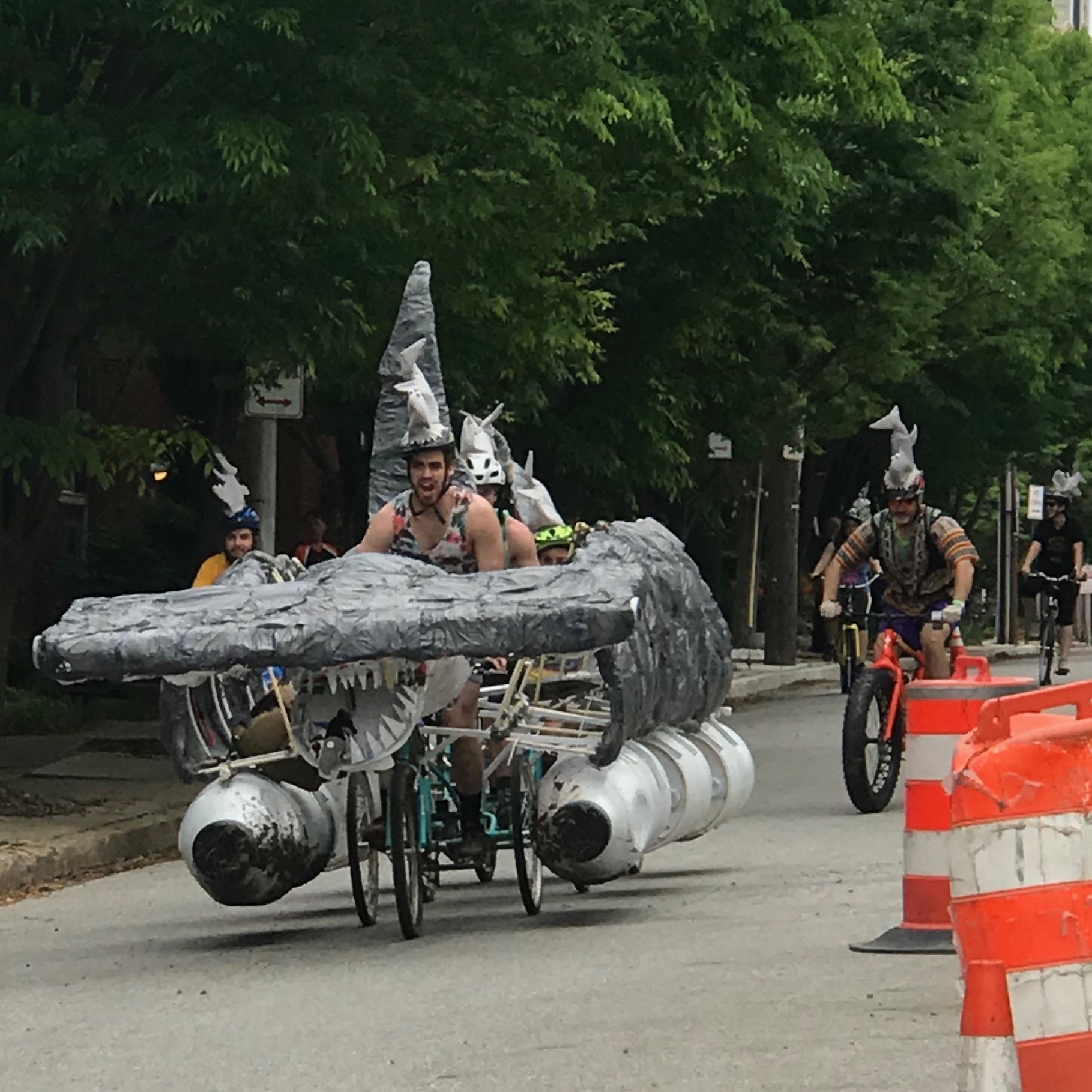 INDS A
ssistant Director Steven McAlpine and his students participated in the American Visionary Art Museum's twenty-first annual Kinetic Sculpture Race on May 4, 2019.
The sculpture was of a hammerhead shark with shark skin made of plastic bags. As Steven notes, "It was the best race we have
ever run…We sailed through the sand and mud traps, and we finished in the middle of twenty-four entries…One of the judges came up to the team after the awards ceremony to tell them what a great job they did and to come back next year. With a few modifications, I think we could win the grand prize again."
---
Please note: UMBC is committed to creating an accessible and inclusive environment for all students, staff, and visitors. If you have difficulties accessing any of the materials on our site, please contact us so that we can provide an alternative format and remedy any accessibility challenges.