INDS B.A.: Science Communication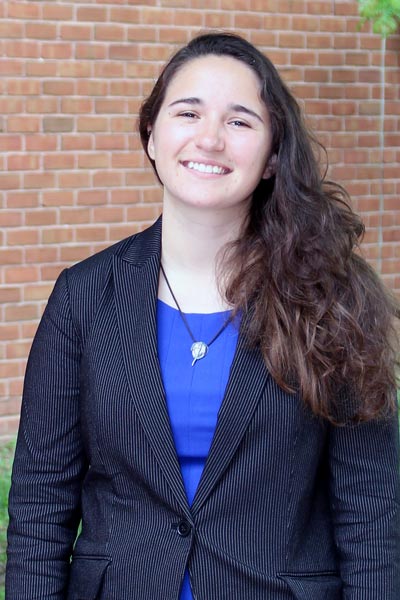 My INDS Degree
My degree is specifically aimed at addressing the changing role of museums, as well as the changing values, expectations, and motivations of museum visitors in order to provide an interdisciplinary toolkit for creating engaging, inclusive, and effective educational materials and settings. Because museums are spatial environments designed to facilitate learning, I will need to integrate skills from fine arts and theater with knowledge from education and psychology. The way artifacts and information are presented aides in visitors' perception of the subject's significance and guides their understanding of the provided content. Additionally, museum projects are often projects are often entrepreneurial endeavors that involve project management, fundraising, budgeting, and evaluating. Because of my involvement in conservation initiatives and wildlife rehabilitation at the National Aquarium, I have also become particularly interested in the museum as a means of connecting the public to conservation and sustainability efforts.
Degree Mentors
Sandra Abbott, Center for Art, Design and Visual Culture
Amy Hurst, Human-Centered Computing
Steven McAlpine, Individualized Study
Post Graduation Plans
I hope to get a job on the development side of either an education or exhibits department within a museum, nature center, or zoological park. With this degree, I will be prepared to take on complex museum projects, which will give me a competitive advantage in my job search. I plan on becoming a certified interpretive guide through the National Association for Interpretation, and would like to complete additional continuing education courses through various museum associations. Eventually, I hope to pursue a master's degree in Museum Studies, such as the program offered by George Washington University. 
Courses In My INDS Degree
✅ Gain a diverse artistic skill set and understanding of design principles to aid in the creation of spaces and displays, as well as written and graphic elements.  (ART 211, 212, 314, 319, 331, 332 / THTR 231 / ENGL 382, 383)
✅ Acquire the translational skills needed to teach general audiences about scientific concepts and processes in order to prepare to work in a science museum, aquarium, or nature center. (ENGL 383 / HONR 390, 200 / GES 326 / EDUC 388, 434 / PSYC 210)
✅ Gain an understanding of the administrative skills necessary for managing a large exhibit project, such as budgeting, planning, and evaluating. (ENTR 200 / ART 421 / MGMT 210)
✅ Understand interdisciplinary processes, and have experience integrating multiple disciplines in order to create successful and engaging museum exhibits, and execute a successful Capstone Project (INDS 330, 335, 399, 410, 430, 480 490H/ ART 427)
5/22/2023