INDS B.S.: Biomimetic Materials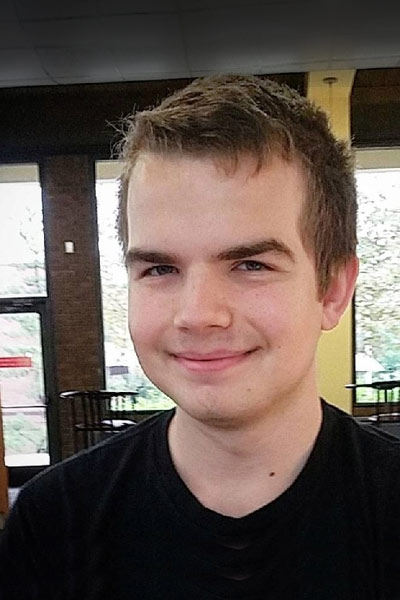 My INDS Degree
When I first came to UMBC, I wanted to study genetics, before learning that I wanted to actually pursue my passion for video games. The computer science department offers a program in video game development but not design, which served as the basis for my degree. My degree combines writing, computer science, psychology, and philosophy of logic to achieve an interdisciplinary approach to game design.
Degree Mentors
Dr. Marc Olano, Computer Science
James Thomas, Philosophy
Steven McAlpine, Individualized Study
Post Graduation Plans
I plan to enter the workforce in the games industry. My INDS degree has equipped me with experience in writing, game design, and coding, which will make me a competitive candidate in my job search. .
Courses In My INDS Degree
✅Motivation and Mental States: Learning systems, motivation, and mental states combine to help me understand complex topics such as how to elicit flow, a state of total immersion, in puzzles and video games. (PSYC 210, 211, 311, 360/PHIL 380, 430)
✅Logical Reasoning and its Application to Video Games: By taking strong studies in logic, the skills needed to solve puzzles, I can better understand how to make puzzles that require a player to use reasoning. (CMSC 203/PHIL 346, 430, 477, 479/MATH 409)
✅Fundamentals of Programming and Management: A fundamental understanding of programming languages and working collaboratively is essential in order to construct a video game. (CMSC 201, 202, 203, 331, 341, 433/MGMT 210/ MATH 409)
✅Narrative and Game Structure: Through creative writing and learning more about the context of games, I will have the tools needed for story creation and worldbuilding. (ENGL 271/THTR 371/ART 380/HIST 428)
✅Individualized Study: Through classes that aid in the degree plan process and for career readiness, I will be more prepared for my career. (INDS 330, 335, 399, 430, 480, 490)
5/12/2023