Congratulations to Alexia Petasis!
February 21, 2019 2:22 PM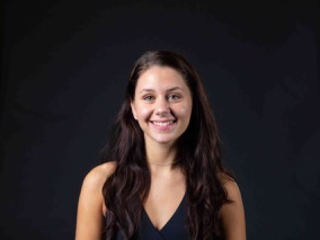 Alexia Petasis is the recipient of the 2019 Zainab Damji Scholarship!
Alexia Petasis is graduating from the University of Maryland, Baltimore County in May 2019 as an Individualized Study major with a concentration on Choreography for Social Justice and a dance minor. She has been the president of the Individualized Study Council of Majors and is passionate about building a community among INDS majors. Last year, she was a teacher's assistant at the UMBC Honors College and is now working as a student staff member at the Women's Center at UMBC. In addition, Alexia enjoys teaching dance to little kids and is excited to continue learning to become a better student and future teacher.