Congratulations to Heather Mortimer!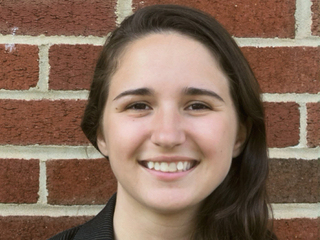 Congratulations to Heather for receiving a URA grant! With this grant, Heather will be installing two exhibits in the library rotunda with the guidance of her mentor, Sandra Abbott. According to Heather, "Both exhibits will be on the same topic, and use the same artifacts; however, they will be designed using different approaches, I will then collect data on visitor behavior to see if the design of the exhibit affects visitor engagement. Because museums are sites of free-choice learning, the exhibits themselves must motivate people to stop and engage with them. I would like to see if design can create that motivation. More broadly, I am interested in exploring how spaces that are not usually used for learning can be transformed into spaces that
are
 used for learning. 
Heather has also received a Hollings Scholarship through the National Oceanic and Atmospheric Administration. Through this program, rising juniors are awarded a two year academic scholarship and paid summer internship at a NOAA facility. Heather was one of 127 recipients from a total of 500 applicants. This summer, Heather will be moving to Santa Cruz, CA to "help with an exhibit at the Monterey Bay National Marine Sanctuary Exploration Center. The exhibit will allow visitors to hear, see, and feel sounds that are being collected by a hydrophone that is deployed at the sanctuary, including marine mammal vocalizations, passing ships, and even rain hitting the surface of the water." 
Once again, congratulations Heather, and good luck!