Congratulations to Rosa Rada!
For her acceptance into the Bill Emerson Fellowship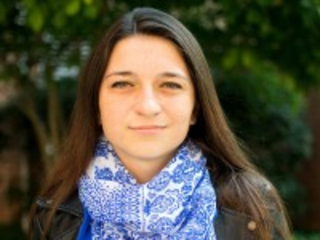 We'd like to extend our warmest congratulations to Rosa Rada, with her degree titled in "Food Systems Policy", for accepting her offer
 to join the 24th class of 
Bill Emerson National Hunger Fellows
 through the 
Congressional
 Hunger Center
. The Emerson Fellowship is a leadership development opportunity for young professionals eager to gain skills and experience in social justice, anti-hunger, and anti-poverty work. 
For the first 5 months, fellows are placed at a variety of community-based organizations throughout the U.S. This is followed by 30+ days of training from field and policy experts in D.C. For the remaining 5 months, fellows are placed at policy organizations in D.C. The fellowship begins 
August 22, 2017
 and concludes 
July 27, 2018
.
In terms of prestige and accolades: the application process consisted of multiple rounds of interviews and, in the end, 4% of applicants were asked to join the program. The Congressional Hunger Center has a strategic partnership with Carnegie Mellon's Heinz College, home to one of the nation's top-ranked public policy schools. Through this partnership,
fellows are offered a 50% tuition scholarship
. 
You are amazing student, Rosa, and we at INDS are so proud of you! Continue going after your dreams because you never know where it'll take you to.