INDS Presents... Apocalypse!
Come enjoy zombies, disease, & cosmic destruction with INDS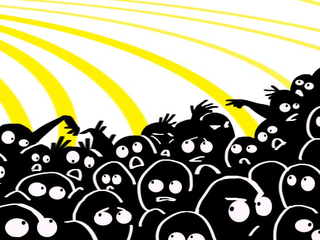 Come join Interdisciplinary Studies on October 29 in the Library Gallery at 4:00 p.m. as we present… Apocalypse! 
Our event will be a performance in three acts exploring what the End of the World might mean.  The performance will weave together video interviews with UMBC scholars, choral music from the UMBC Camerata, poetry, and drumming to explore the concept of apocalypse from historical, religious, and scientific perspectives.  We will wade through the zombies, disease, and cosmic destruction promised by apocalypse in search of a redeeming reservoir of hope and resilience.
Refreshments will be served!