"Show Us the Apocalypse" Art Competition - Deadline Extended
We're worried about the Apocalypse. $200 if you are too.
September 19, 2013 3:36 PM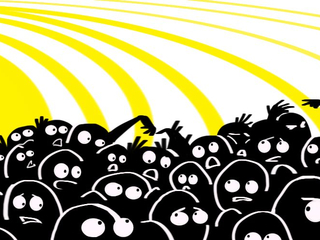 The Apocalypse is near but you still have a chance to win $200! The deadline for 
the "Show Us the Apocalypse!" Art Competition, sponsored by Interdisciplinary Studies, has been extended to Sunday, October 27 at 11:59 p.m.  The competition is soliciting short (30 seconds or less) videos and sound compositions and all 2 dimensional art submissions, including photography, that embody the idea of apocalypse.  Top prize is $200 cash.  Two runners up will win $50 each.  So bring us your zombies, "Thunderdomes," and devastated cityscapes and we'll reward you. 
Prize winners will be selected at "INDS Presents... Apocalypse!" on Tuesday, October 29, Albin O. Kuhn Library Gallery, 4:00 to 6:00 p.m.  See attachment for complete competition rules.  Visit us on Facebook at
http://www.facebook.com/events/1403073873248976/