Congratulations Wyatt Griffith!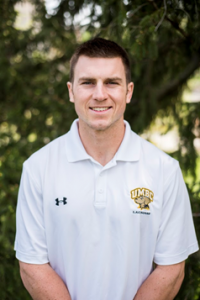 Congratulations to one of our recent INDS graduates, Wyatt Griffith! Wyatt graduated with an interdisciplinary studies major in Criminal Justice. He has been offered a conditional job offer for a police position in the Washington D.C. area.
How has INDS prepared you for the future?
"The diversity of knowledge and insight from a variety of disciplines has helped me become open minded in my decision making."
What do you take away from your degree?
"I believe that my INDS major, concentrated in criminal justice, has better prepared me for workplace than a regular criminal justice degree would have. Specifically, the variety of discipline-related knowledge I have gained from INDS gives me comfort in the case that a career in law enforcement doesn't work out for me because I will still have knowledge in other fields."